THE EBOOK ~ TIGER COMBAT: TANDAO MARTIAL ARTS

Take your style beyond punching with new strategic principles for fighting efficiency.
Shaolin Animals and Bruce Lee's JKD form the basis of TanDao Tiger Combat.
Develop your powerful tiger claw strikes with hand/finger exercises, diagrams, photos, and an updated action stance for practical self defense.
Enhance your skills and find the thread that ties all martial arts together.
Available for download on your favorite reading devices: Kindle, Nook, iPad, iPhone/iPod Touch and computer.
Buy the book $9.99: http://www.smashwords.com/books/view/103237
__________________________________________________________________________________________________________________________________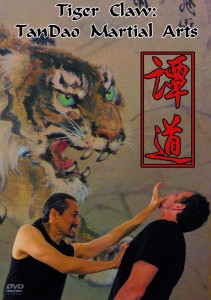 TIGER CLAW VIDEO DOWNLOAD
Fight like a tiger. Powerful. Graceful. Ferocious.
A practical fighting application for the tiger claw. TanDao TIGER self defense combines the best of Shaolin Animal Kung fu and Bruce Lee's JKD with core techniques, solo and two man tiger drills, and specialized hand exercises. Go beyond punching – – and take your martial skills and techniques to the next level.
Master Lawrence Tan has designed an updated and unique tiger style:
* Develop a fierce tiger claw deadlier than the fist.

* Learn the TanDao 3 in 1 tiger technique for extreme self defense.
* Adapt our powerful tiger claw fighting application to maximize your present style.
Get the martial edge!


TanDao Tiger Combat/36 minutes – $9.99

Read customer reviews
Get the video download
___________________________________________________________________________________________________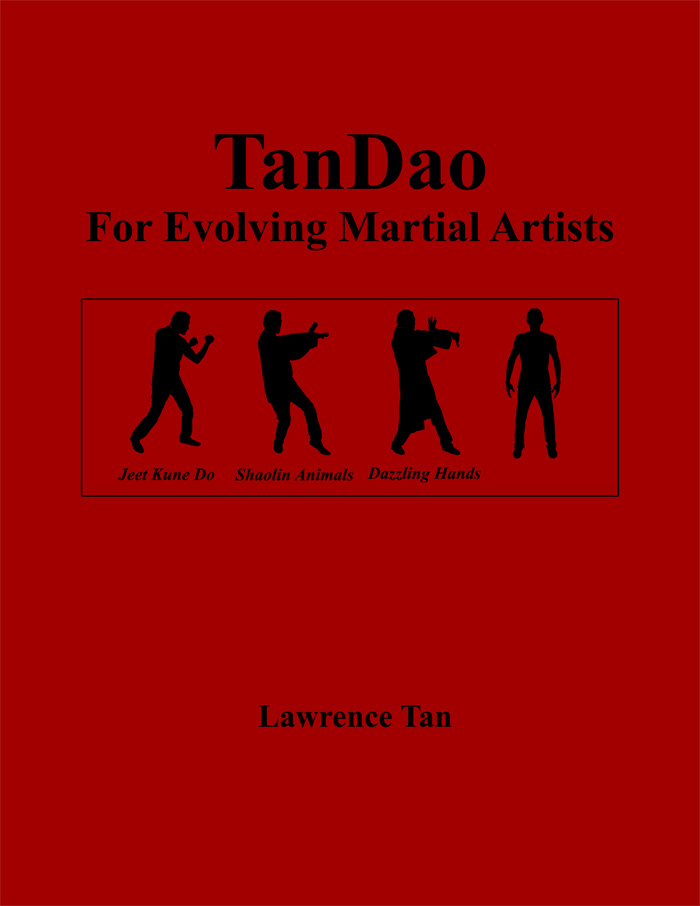 TANDAO FOR EVOLVING MARTIAL ARTISTS
 Text with Embedded Video

Are you a martial artist looking to enhance your fight technique and expand your knowledge?
Integrating 3 styles: JKD, Shaolin Five Animals and Dazzling Hands, the TanDao system explores hard, soft and internal expressions of power.
This is the first martial art vbook ever – – and it introduces you to the system with innovative technology: text and video content on the pages! A must have if you are using our videos and ebooks.
42 pages – text and embedded video – $9.99
See A Free Sample Page
THIS IS FORMATTED ONLY FOR YOUR LAPTOP AND COMPUTER.
NOTE: YOU MUST HAVE ADOBE READER FOR THIS DOWNLOAD!
Get Adobe Reader here — it's free!

Get it here…
---
Free! TanDao Ebook – TanDao Animal Power for Modern Self Defense – The Shaolin Crane
Learn what makes animal techniques advanced.
Discover the modern application for secret traditional crane techniques.
Training Questions to complement your TanDao Crane video practice!

(Includes excerpts from the book TanDao For Evolving Martial Artists)
Download the free Shaolin Crane eBook now!